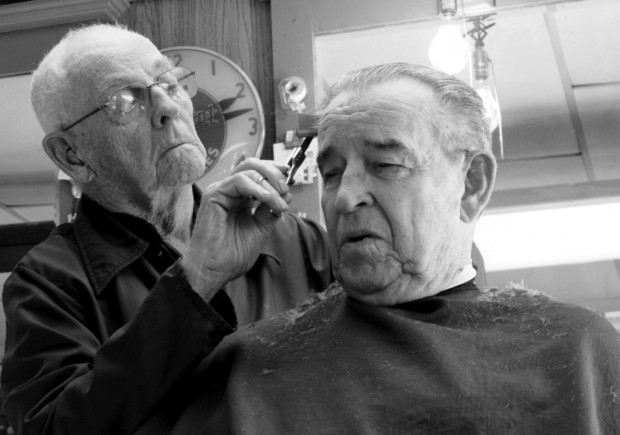 COLUMBUS — Bob Harsha likes to golf, fish and hunt. And he's 91 years old and still works at his own barbershop three days a week.
"He's a whirlwind, that guy," said his friend, Ken Jenkins. "He's tough to keep up with."
Jenkins knows this because he is Harsha's 73-year-old golf, hunting and fishing buddy.
"It's just kind of amazing what he can and wants to do," Jenkins said.
A couple of weeks ago they went fishing at Canyon Ferry Reservoir. Despite the cold, Harsha persevered…
(Read Entire Article: Barber, 91, undaunted by age)